Digital Marketing And SEO Services By Techify
Techify
Techify is a Dubai Based Company that Provides Information and Communication Technology (ICT) Services, Digital marketing services and Software Solutions. Specializes in Providing Cost effective and cutting-edge Technology solutions.
Digital Marketing And SEO Services
In simplest form Digital marketing is also known as online marketing. As we know that due to advancement in Information and communication technology Businesses also goes online so, digital marketing is also a necessary element to compete with competitors and build up your online presence to engage the relevant audience. In digital marketing strategies, we use the internet and different online-based digital technologies to promote our products and services.
In digital marketing different techniques/strategies are used for marketing. Nowadays without digital marketing, most businesses cannot grow properly that is the reason every business needs a professional for digital marketing. Techify is a Dubai-based company that provides services related to information and communication technology. Their expertise covers.
Digital Marketing services
Infrastructure, Networking, Hardware, and Software.
Web Development
Mobile APP Development
Build your custom software
Help Desk, Support, Annual Maintenance Contracts, Service Level Agreements.
Health Care and Education Software Deployment and Support.
Types of Digital Marketing
Below are different types of Digital marketing that are used to devise a perfect digital marketing campaign for any business.
Social media marketing
In social media marketing, we use different social media platforms and websites to promote products or services. Social media platforms enable brands to connect with their audience to increase sales, traffic to a website, and increasing sales. The major platforms used for social media marketing are Facebook, Instagram, Youtube, Snapchat etc.
These social media sites also have marketing packages you can buy and use in your digital marketing strategy. You can also build your business page on Facebook, and Instagram to stay in touch with your clients, build a relevant audience, and keep them updated about your products/services. Techify a company in Dubai provides professional services regarding digital marketing worldwide.
Search Engine Optimization (SEO)
SEO is the process of optimizing the website in such a way that it appears on the first page of the search engine result page organically. The aim to appear on the first page of a search result is the higher the website is listed, the more people will see it and more chances to sell your product/services to the clients and build your brand. In this type of Digital marketing, we use keywords that are most searched on google. This strategy requires hard work to do relevant searches on most search keywords. Therefore we recommend you to hire professionals for SEO services. If you require SEO services, Digitial marketing services experts do visit techify.ae .
Search Engine Marketing (SEM)
Search engine marketing is a strategy in which an advertiser pays to get their website on the top positions of search engine result page. The more it appears on the top of the first page of search results more chances to grow its business. SEM not only generates traffic to your website but also helps to raise your brand awareness. You can get these services from google, yahoo, Hotmail, etc.
Pay Per Click
Pay per click is a marketing strategy in which an advertiser pays each time when a click is made on his advertisement. In this process, advertisers run ads on a platform such as google ads and pay every time when someone clicks on the ad and google ads are displayed at the top positions. Running a PPC campaign is cost-effective because you only pay when someone reaches your website by clicking your ad. You can also choose your audience according to location, language, and device. To run pay per click campaign it's important to set your relevant audience, scheduling, location, relevant keywords, landing page quality, and relevant content. Always get these digital marketing services from professionals. Techify also provides services regarding Pay per click campaigns where the whole PPC is set up and maintained by professionals. They have an expert team for each technology.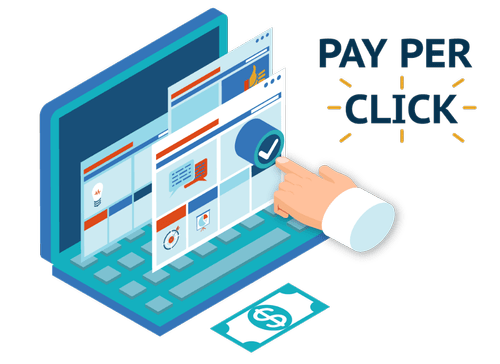 Email Marketing
This is traditional marketing in which email is used as a channel to promote your business, product, or services. Email marketing allows you to target a particular group of customers and send them emails to offer your services, discounts, special deals etc.
content marketing
A type of marketing that involves creating and sharing digital material like videos, blogs, and posts to grab the attention of the targeted audience and bring sales or traffic to your site. Content marketing is effective in retaining clients and keeping them updated about company products or services. If you are also looking for digital marketing services, SEO services, or any other related to information and communication technology visit Techify.ae. Give us a call anytime at +971 4 564 5797.